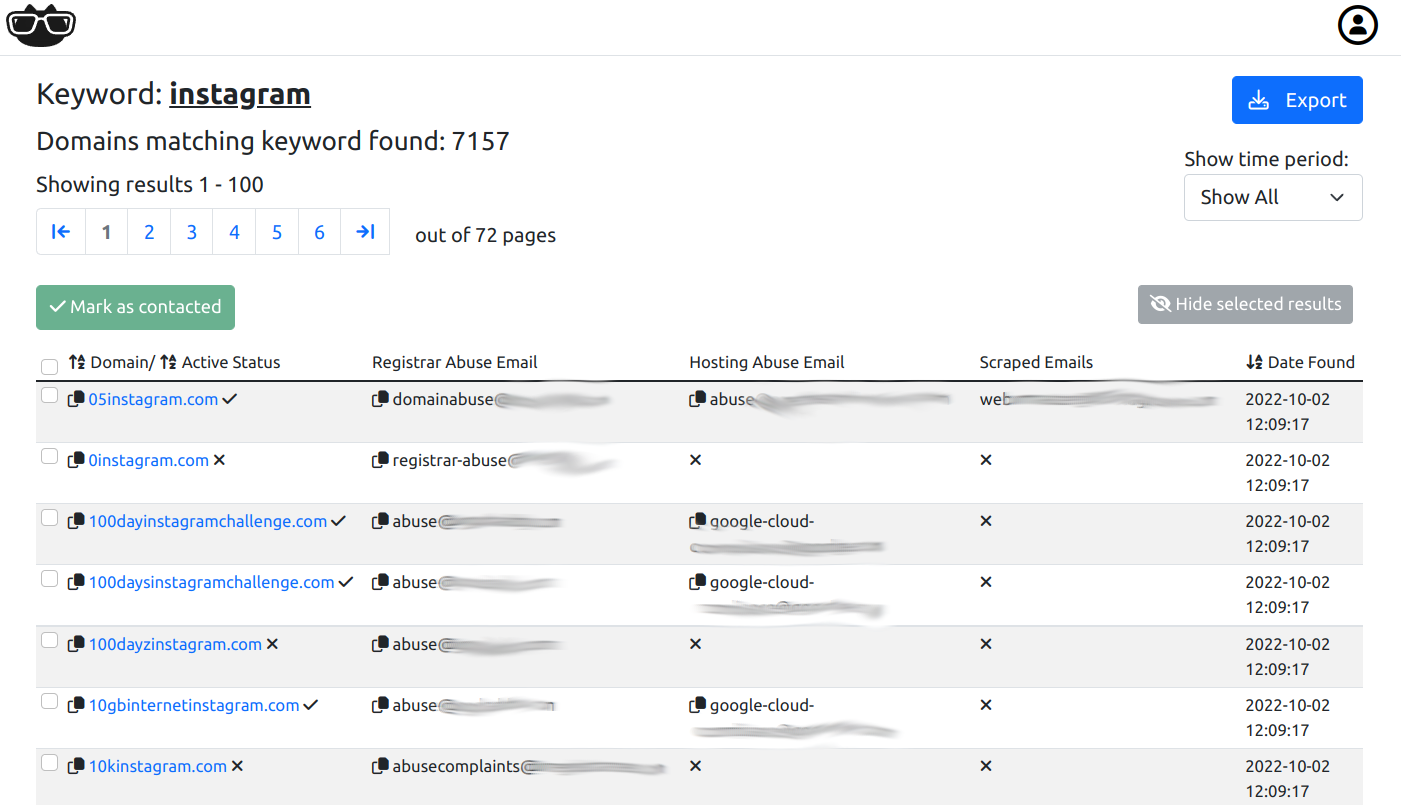 Your results will appear
You'll be able to export them to CSV format for easier download
Their abuse contacts will also be picked up from their hosting provider and domain registrar to file a complaint.
BrandCat will also give its best guess whether the domain is parked (i.e. not used), if it's placed for sale by a domainer or if it has an active website.
Reports and stats breakdown won't hurt
Graphs and charts to show you the amount of active/parked domains
You will also get reports of new domain matches found monthly
If you wish, you will also get daily/weekly/monthly email reports if/when BrandCat finds anything new